When we provide the unique balance of nurturing and structure that these children must have to heal we get results! I have resources to help each of you. I hope you can join me at a seminar so we can share face-to-face! There, you have the opportunity to see and hear examples of the powerful parenting tools we have that are research backed and proven successful for over 35 years. These tools have helped many parents to go from sick and tired to inspired! Keep learning and reaching for more tools to help your child and your family. It is worth the fight for them! Nancy Thomas
If you want to make a difference in your community, invite Nancy to be a speaker for your group! Just call us at 970-984-2222 or email Nancy's office at admin@attachment.org. She will be happy to answer your questions. Below is Nancy's speaking schedule or click here to view some of the seminars and workshops available for your Agency, School, Church or Group.
Invite Nancy to Speak  |  Read More About Our Speakers Nancy and Beth
Here's four mins. of inspiration and courage!  Check it out here!
Educational and Uplifting Seminars 2017
---
June 21st 2017, Vail CO
Nancy Thomas, Speaker
Contact: Nancy's office 970-984-2222 or admin@attachment.org
---
July 24th and 25th  Greenville OH
Nancy Thomas, Speaker
Contact: Nancy's office 970-984-2222 or admin@attachment.org
---
Nancy Thomas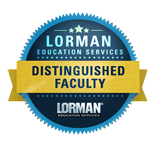 Nancy is a Therapeutic Parenting Specialist. She has shared her life and home for over 35 years with severely emotionally disturbed children, with RAD, ADD, ADHD, ODD, OCD, Tourette¹s Syndrome, Trauma Disorder and Bipolar. Nancy is an internationally known Author and Educator. She has trained over fifty-five thousand parents and professionals in her powerful parenting methods. In her books, videos, and workshops, Nancy shares methods that are helping children to learn to be respectful, responsible, and fun to be around with­in homes across the world! She gets it!
Beth Thomas
Once labeled the "Child of Rage" by HBO, is now a graduate of the University of Colorado with a degree in Nursing. She is no longer a child of rage but a phenomenal woman. Beth knows what it is like to be an angry, defiant, destructive child. She once was one. She has unique insights into the mind of a challenging child with Attachment Disorder. She shares her experience and wisdom with love and laughter.